NEUTRAL, NOT NORMAL
NEUTRAL, NOT NORMAL
If there is one common thread that has persisted in my design style throughout my career, it's most definitely my love of neutrals. My entire office laughs at me for my adverse reactions to color, and while I've become more accustomed to using bright accents, my first and true color love will always be those neutral tones.
I constantly field questions from friends, family, and fans alike about how to use similar palettes in their home without coming across as completely void of personality. There are definitely many ways to stick to a basic color scheme without winding up with a boring final design. To achieve maximum aesthetic interest with a limited color palette, follow these five tips, and get on that gorgeous neutral style train.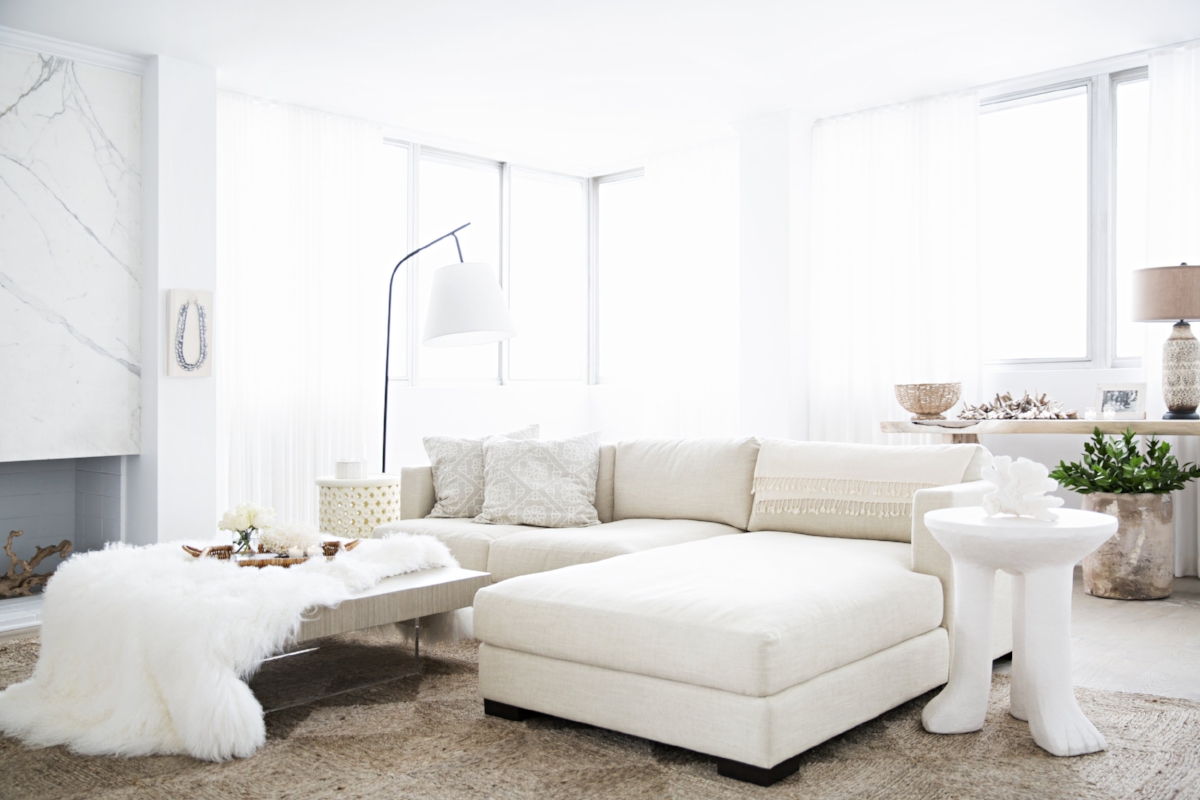 1. Texture, Texture, Texture
I talk about texture a lot in terms of ways to heighten and punch up your interiors, but never has texture been more important than when talking about decorating with neutrals. When you're working with a limited — or even entirely monochrome — color palette, your design salvation will be in playing with different materials and using really boldly textured pieces. Chunky knit blankets, thick sisal rugs, plush sheepskin, and abstract crystals and rocks will all play off each other seamlessly, even in a small space. While of course they all automatically work together because they're all in the same color family, they also create enough visual contrast to keep your eye moving throughout the room.
Image from JBD Pacific Palisades Project by Brittany Ambridge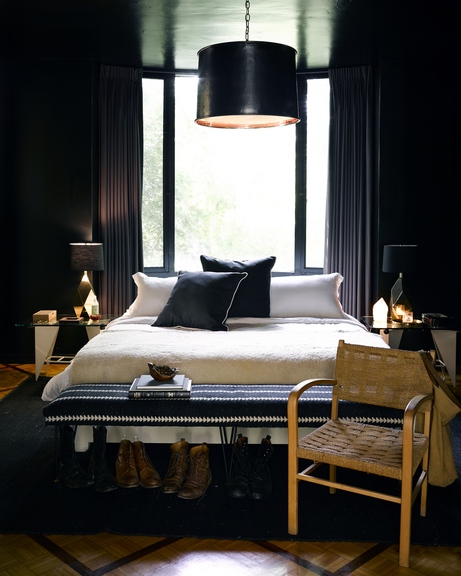 2. Black Is a Neutral Too!
Many people fall into the trap of associating the term "neutrals" with simply white and off-white, and assuming that an all neutral palette will just look like where beige went to die. It's important to remember that black (and grey) is a neutral too. Using a rich dark element in key areas will help to create much needed contrast against the lighter shades that you might be drawn to. Those darker tones will take a space to a new, moody dimension and add an insane level of sophistication. Even if you don't want to commit to painting an entire room or wall black, consider using black or charcoal grey for very specific pieces: a lighting fixture, a rug, or a set of pillows. You'll be amazed at how instantly the distinction will transform a room of white into a finished "design".
Image from JBD Los Angeles Project by Douglas Friedman
In the realm of nature, green is the strongest neutral there is. Adding in greenery in the form of plants, branches, trees, and flowers, will instantly pump up a neutral space and add an extra layer with little effort or money. Not only do natural elements like these bring in their own texture, imperfection, and beauty, but they also introduce an additional color without necessarily coming across as color. When clients have a space that just feels unfinished, I always suggest bringing in natural plant life — and it's always the perfect finishing touch.
Image from JBD Chicago Project by Heather Talbert
When it comes to designing their spaces, a lot people are scared of mixing metals. There seems to be some old, unwritten design "rule" about picking a metal finish and sticking with it. But I'm always the first to say that you can't achieve great design unless you're willing to break the rules. In a neutral space, having one metal throughout will start to look monotonous. Break it up by introducing some other types of metallic accents, and you'll be surprised at how much more cohesive it all looks in the end. For example, in a kitchen with stainless steel appliances and chrome fixtures, add in some gorgeous unlacquered brass cabinet pulls, or use lighting fixtures with a more rustic iron body. These small differences will go unnoticed when you're done, but will really help pull it all together.
Image from JBD Great Jones Project by Brittany Ambridge
5. High and Low, New and Old
When discussing budget with clients, I always espouse upon the benefit of pairing high and low — i.e. high priced, splurge items and more cost-effective pieces. This also includes the combination of vintage pieces (think of a great vintage chair or coffee table) paired with new, production items (like an end table or sofa). The same concept plays a huge part when it comes to decorating with a neutral palette. Even if your color selection is fairly "one-note", playing with a contrast of high and low — as well as new and old — will give enough distinction and sophistication to your space so that it doesn't at all feel one-note. Especially with vintage vs. new, you get a beautiful combination of styles as a natural result. It's a great way to stay in a single color family without your space feeling like it's all one-and-the-same.
Image from JBD West Village Project by Brittany Ambridge
So whether you're scared of color, or love color but also love the simplicity and ease of neutrals, rest assured that you can most definitely create a space with personality, visual interest, and heightened design. Using a mix of textures, metals, vintage and new, natural elements, and contrasting tones, you'll be sure to wind up with a fresh, interesting, but cohesive space. Goodbye normal, hello neutral!