HOLIDAY GIFT GUIDE 2018
2018 HOLIDAY
GIFT GUIDE

It's that time of the year! Christmas is so close we can feel it in the air. As we ease into the holiday spirit, here is a quick gift guide I curated to keep you checking off items from that shopping list. Perfect to reference for the gifting season... or to add to your own wish list! All the products below are items that I have loved throughout the year from brands that I completely adore. They are simple, elegant and timeless — perfect for any home.
I know that I, for one, have to step up my game with my holiday shopping, let me know if you've done yours or if you haven't even started (just like me!). Comment below.


I absolutely adore this line of hand poured candles. They're organic, sustainable and made right here in Los Angeles. My favorite scent? Feu De Bois. It's smokey and earthy and sets a wintry tone in the home.
—$12.50 - $180 (various sizes)

Classic sweaters are a sure bet gift. I love this luxurious navy rollneck sweater from one of my favorite designers: The Row. Dressed up or worn casually, a good cashmere sweater is the epitome of low-key sophistication. Bonus that it's 100% cashmere and Italian made.
—$1,695
Michelle Obama, need I say more? Her book is written so beautifully, weaving stories of her upbringing, romance, motherhood, advocacy and of course, her time in the White House. I've repeatedly expressed that The Obamas are my dream client… Reading this made me love her even more. The clarity and strength I get through her storytelling has made me a better father.
—$19.50

Modern and classic at the same time. I love Apparatus Studio, period. This season, I'm especially loving this bowl from their newest Shiraz Collection. What better way to elevate your tablescape than with Apparatus.
— Price upon request
Imagine curling up in this chair with a book and hot chocolate. It's the perfect gift for someone you know who just moved into a new home. The deep emerald velvet is perfect for the holiday season but works all year round and with all styles of decor.
—$795
These sleepbuds are truly one of my most treasured items. When it comes to sleeping through the night after a long day, these have saved my life. They come all set up with different soothing and masking sounds. Get in bed and transport yourself. I'll say it again, LIFE SAVER.
—$250
Known for her use of gorgeous colors and impressionistic approach, Carolina Irving has been a dear friend and a constant source of design inspiration. Her most recent project is a beautiful tabletop collaboration between Carolina and her two daughters, Olympia and Ariadne and I'm completely blown away by it. From placemats and candleholders to vases and plates, they are hand-painted to perfection and perfect for a holiday gift.
—Email enquiries.cidaughters@gmail.com for more info.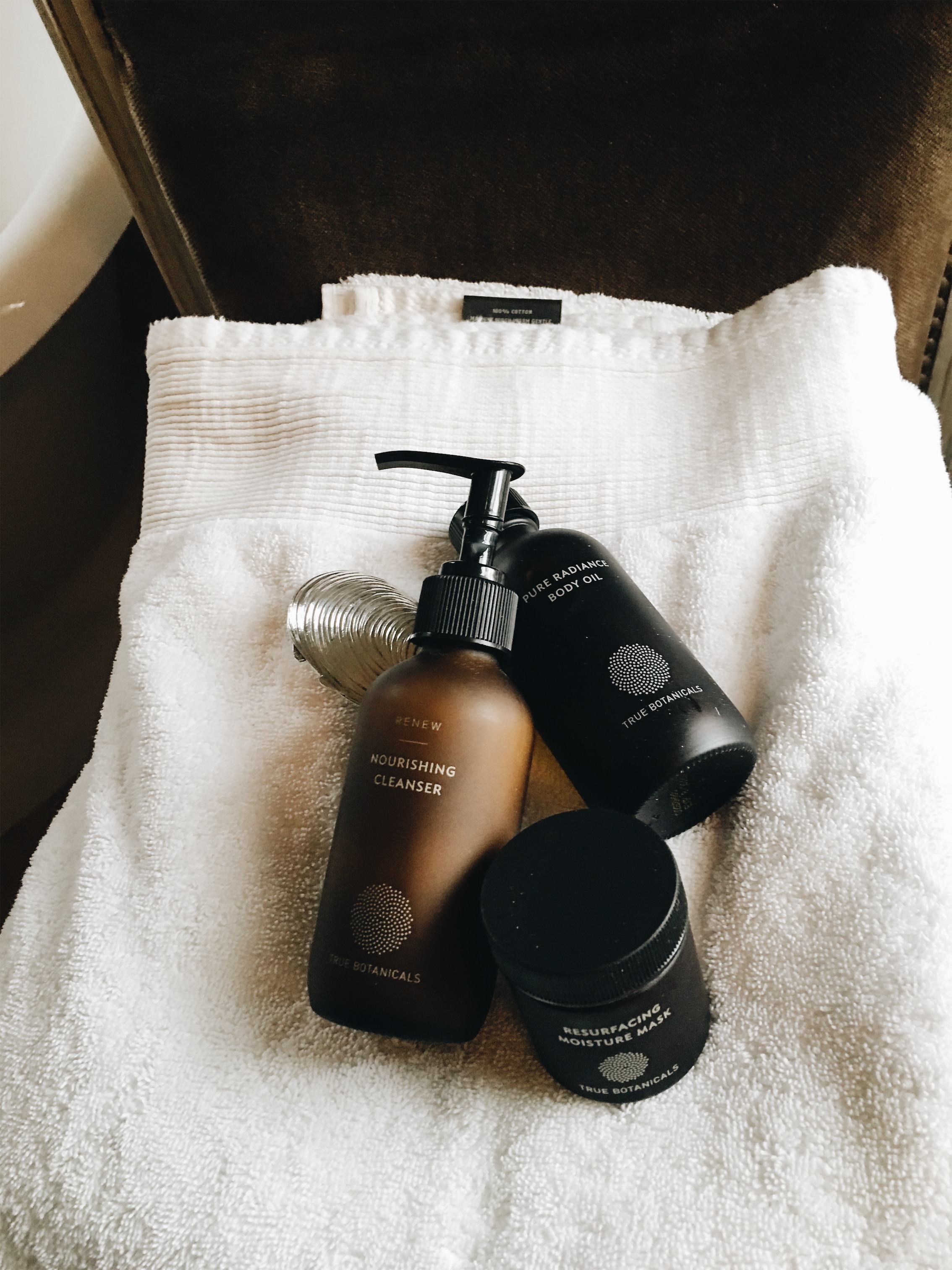 This year I had the honor of working with True Botanicals to design their very first flagship store in San Francisco. And when I thought I couldn't love them anymore, this California-born all-organic skincare brand's product line has literally saved my skin. Their Clear Collection effortlessly evens out my skin and I'm completely in love with their aromatherapy rollers for when I'm on-the-go. You can even take a personalized quiz to target your skin care needs.
—Visit www.truebotanicals.com for more info.

On our trip to Italy in 2017, we had the pleasure of meeting Giberto Arrivabene Valenti Gonzaga and were introduced to his creations. His eye for detail, his love for glass and his passion for high quality craftsmanship produced a line of work that is, in my opinion, close to perfection. I've recently fallen in love with the intricacies of these handmade frames by Giberto, paired with a classic black and white photo, it's the perfect tribute to nostalgia and beauty.
—€750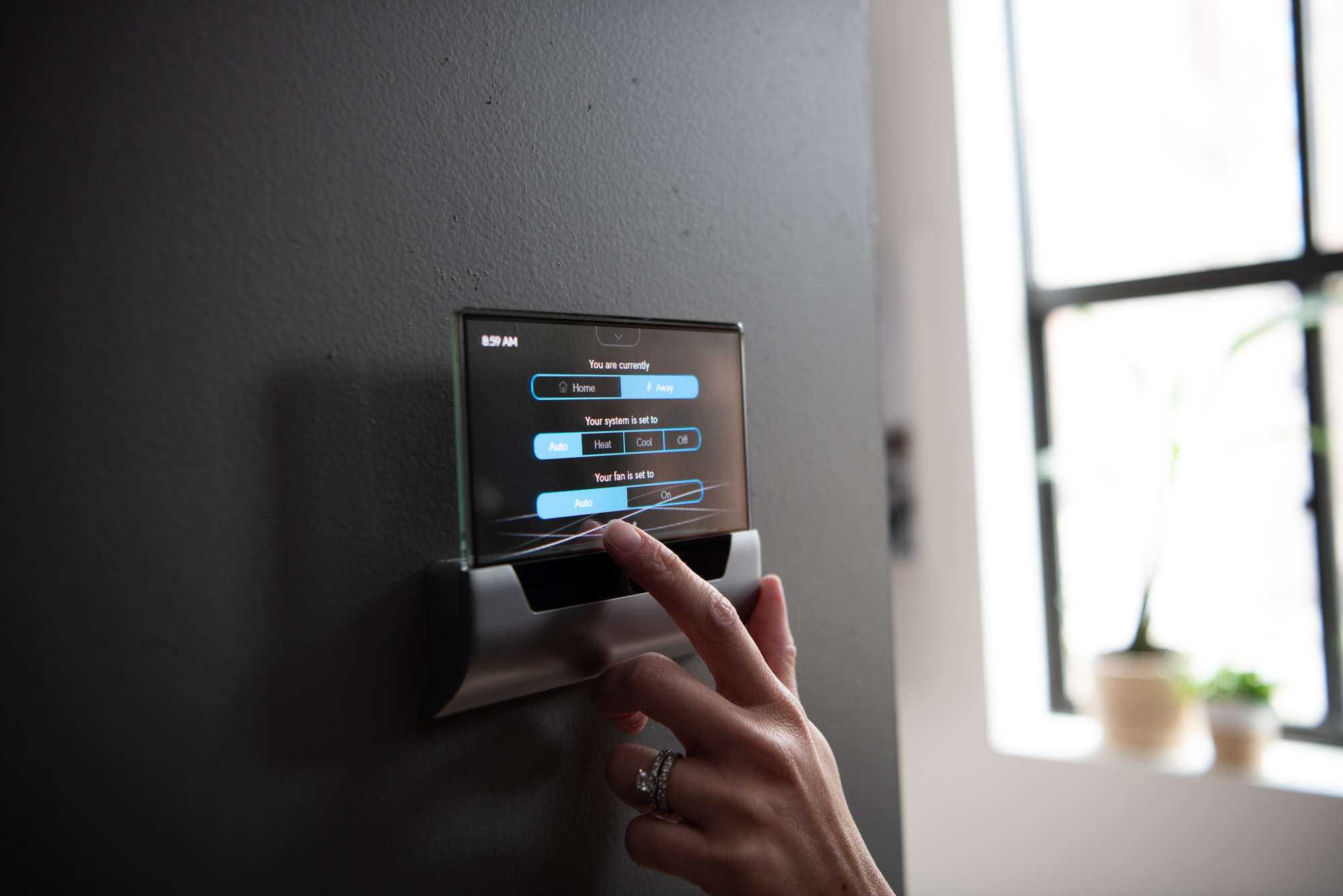 (This is a paid collaboration with GLAS Thermostat by Johnson Controls)
Not many of you may guess this, but I'm a sucker for a good marriage between design and technology. After all, I'm secretly a nerd at heart. I love the elevated design of the GLAS smart home thermostat that will go with any corner of your home— plus you can access, control and schedule the temperature straight from your phone. Bonus: It is compatible with most smart home devices. I'm into it.
—$319